As one of the most experienced and modern driving school in Irving, TX, Drive Auto Driving School provides incomparable assistance in getting you through Department of Public Safety (DPS) Road Test. As per the authority given by the Texas Department of Public Safety, we conduct third party road tests for teens and adults. You can attempt the DPS Road Test in Irving on our premises located at 2832 N O'Conner Rd. Irving Tx-75062.
The rates related to the road test are as follows –
Road Test Fee : $70.00
Rent Vehicle : $25.00 (Vehicle Rent For Road Test Only)
Re-Schedule : $35.00
Practice Road Test : $40.00
Same Day 2nd attempt: $40.00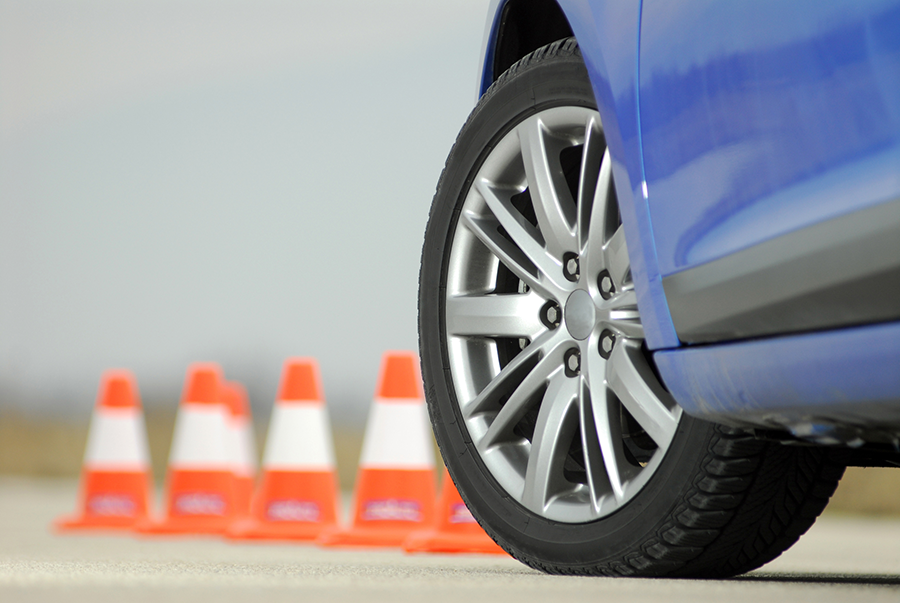 You can get some tips and advices from an examiner after scheduling a practice test. You need to pay $35 extra on your second attempt or for rescheduling your test.
To book a slot for your road test, select a suitable date, time and for confirming your availability, make use of your Credit Card or PayPal. We do not accept checks for payment.
If you want to appear for the Adult Road Test under Texas DPS, you must fulfil one or all of the below criteria –
For candidates between 18-24 years of age, the completion of the entire full-fledged Adult Driver Education course is must. Moreover, it is also mandatory to hold a pictured restricted driver license or Learner's License and Impact Texas Young Drivers (ITYD) program completion certificate.
For candidates aged 25 years and above, a pictured Driver's license of Code B is required.
Watching the Impact Texas Young Drivers (ITYD) is also compulsory.
In case you do not hold a learner's license, you will have to take the written skill test in the nearest Department of Motor vehicles (DMV) driver license office. A class of six-hour duration is held for those belonging to the 18-24 age bracket and not having done an approved driving course. Clearing the TX DMV knowledge test shall entitle you to a learner's permit. You may enroll in Drive Auto Driving School's Adult 6 hour Program.
For appearing and passing in the driving skills exam, applicants have a limitation of 90 days from the date mentioned on their ITYD certificates. They will have to take the course again if the exam is not cleared in one shot.
Important Information
Drive Auto Driving School is an authorised third party skills testing (TPST) school in Irving that allows holding of TX DPS Road Test.
Impact Texas Young Drivers is a video course of one-hour duration that alerts aspiring drivers about the dangers of distracted driving. It consists of three modules and it aims at saving lives by stating the real life examples. If an applicant does not fulfil the requirement of watching the said videos and presenting a completion certificate, he or she will stand disqualified.
There is no provision of refunding the fees paid in such circumstances. An applicant needs to pay the rescheduling fee will be charged in case the applicant is willing to appear for the documentation process of TX DPS Road Test again. However, second attempts are not allowed on the same day. Choosing a car for the Road Test is optional. On failing of both the attempts, a learner may opt for another test at Drive Auto Driving School by paying $70 again. Alternatively, he/she may approach the TX DPS office for the test.
Although Drive Auto Driving School offers Road Testing facility, the authority of issuing the driving license rests with the TX DPS. Texas Driver's Licence can be obtained on submitting a picture and fingerprint at the DPS after passing the Road Test.
Drive Auto Driving School only provides the congenial infrastructure for Road Tests. We do not guarantee 100% success. A performance of 70% or above, as per the parameters of TX DPS Standard COPS grading examination procedure, implies clearance.
By making a Payment you agree to understand the Cancellation/Refund Policy.
As you confirm your interest in the Road Test by paying the requisite amount, you must accept the cancellations/refund policy. Our policy allows for full refund minus administrative fee of $10 only when a cancellation takes place at least 24 hours before the road test. There will be no processing of refund in the following cases –
Incomplete Paperwork
No Show on the day of test
Inspection failed by the Vehicle
Cancellations that occur within less than 24 hours left for the appointment.
Things to Have Before Arriving for the TX DPS Road Test
A payment receipt cannot serve as the proof of permit possession. It is essential to have a valid Pictured Learners Permit with Restriction Code B.
An unexpired Impact Texas Young or Adult Driver's Certificate (the certificate expires after 90 days)
A valid Insurance Card for individuals using their own vehicle. The car should have proper license plates and the current registration sticker on its windshield. Presence of a metal front and back license plate in the exterior is mandatory for a car registered in Texas. Exemption is applicable only for newly purchased vehicles and they can instead use Texas Buyer's paper plate.