Learn to Drive Smart with Smart Instructors
Be it amateur drivers or inexperienced adults, it is important to obtain driver's license for being able to take control of car legally. Before you are ready to take the Texas Driver's License, it is important to know a few things. Every 18-24 year driver in Texas needs to complete driver education training to gain eligibility for obtaining driver's license. For the older ones, the training is optional, while the free Impact Texas Young Driver's Course is applicable for every first timer. This is followed by DPS Road test. We assist in completing all the preceding formalities apart from helping in clearing the tests.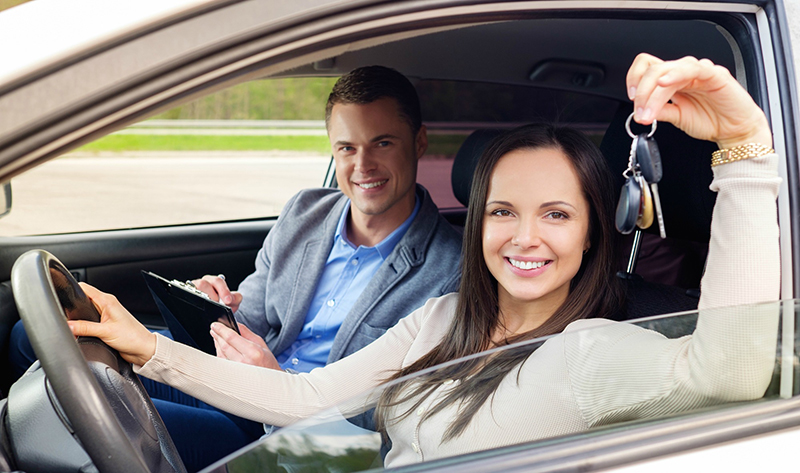 Ample confidence and knowledge is essential for holding the steering and hitting the road without any guidance. The instructors in Drive Auto Driving School have the right experience and attitude to make the beginners adept with the driving. With the help of their advanced tutoring techniques, they tend to transfer their driving proficiency to the learners effectively.
The beginners and even the intermediate drivers can get complete control over the wheels with our proven training methodology. Driving in Texas may be a smooth sail with the most reliable driving school in Irving. The pass outs from our academy imbibe the safe driving manoeuvre comprehensively for an impeccable driving experience.
Our Driving Classes are Tailored to Meet every Adults' Needs
It is quite difficult to teach the fundamentals to the novices compared to the adults and this applies in driving as well. The adults have developed reasoning and knowledge and it is difficult to override the base, unless one is highly capable. Our tutors have the ability to aid both the adults and teenagers in mastering the art of driving without difficulty. From the utmost basic to the complex concepts, we emphasise on every theoretical, as well as, practical aspect of driving.
Drive Auto Driving school has presence in major cities of Texas. We offer driving lessons in Carrolton, Grand Prairie, and Dallas, Euless and Coppell. You can opt for our 50-hour or 25-hour program meant for complete practical training depending on your need. We incorporate private in-car lessons and special teaching skills to instill adequate driving expertise in Adults. We are open to curtailing or extending the number of hours of learning depending on the progress and requirement of an individual.
Once you get enrolled with us, you will get to learn,
How to control wheel
Highway driving
Reverse driving, right and left turns
Hand over hand steering
Road signs, traffic signs, rules and laws
Lane changing techniques
City driving and traffic handling
The best way to judge our services is to try it!